Deze rubriek is geschreven door
Bierbuikje
!
Muziek nieuws!
Banana split kerstspecial!
Het wordt weer lachen, gieren en brullen in de kerstvakantie, want Frans Bauer komt met de banana split kerstspecial. Er zullen weer allemaal geintjes en gekkigheden worden getoond, maar nu wordt ook Frans Bauer zelf in de maling genomen. Zo zou hij een aparte EHBO cursus hebben gehad in het ziekenhuis. Hopen dat de humor dit keer van beter niveau is dan de vorige keer..


Glazen huis haalt veel geld op!
Het kan je niet ontgaan zijn dat 3FM met het glazen huis weer bezig is rond deze dagen. Dit jaar staan ze gezellig in Groningen om zo veel mogelijk geld op te halen voor netten tegen de malariamug. Het drietal Annemieke, Giel en Gerard hebben ruim 7 miljoen euro opgehaald wat vele malen meer is dan voorgaande jaren. In de tijd dat ze daar zaten mochten ze niet eten, maar alleen maar vruchtensapjes drinken. Het stel zat tot vanavond in het glazen huis zitten. Morgen kunnen ze weer normaal eten.



Het winnende nummer van vorige week!

Voor het nummer van deze week heb ik wat anders bedacht, want we moeten natuurlijk wel in de kerst sfeer blijven. Het nummer van deze week is een echte kerst klassieker. Het is natuurlijk van Southpark!




Poll: Wat wordt het nieuwe nummer van de week?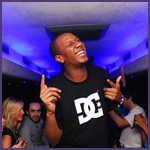 [table=simple]•
|
Stem!
• Counting Crows - Accidentally in love|Stem!

• Guns 'n Roses - Welcome to the jungle|Stem!

• The Fray - Over my head|Stem!

•
|
Stem!
[/table]
Christmas Top 20!

[table=simple] 1. | Mariah carey | All I want for christmas | ▲

2. | Dean martin | Let it snow | ▲

3. | John lennon | So this is christmas | ▲

4. | Hall & oates | Jinge bells rock | ▲

5. | Chris rea | Driving home for christmas | ▲

6. | Frank sinatra | Jingle bells | ▲

7. | Shakin stevevs | Merry christmas everyone | ▲

8. | Band aid | Do they know it's christmas | ▲

9. | Paul mccartney | Wonderfull christmas time | ▲

10. | José feliciano | Feliz navidad | ▲

11. | Wham | Last christmas | ▲

12. | Eagles | Please come home for christmas | ▲

13. | Bianca ryan | Why couldn't it be christmas everyday | ▲

14. | Bryan adams | Christmas time | ▲

15. | Queen | Thank god it's christmas | ▲

16. | Michael buble | I'll be home for christmas | ▲

17. | Andy williams | The most wondrfull time of the year | ▲

18. | John lennon & Yoko ono | Happy christmas (war is over) | ▲

19. | Mariah carey | Its beginning to look a lot like christmas | ▲

20. | Dionne warwick | The christmas song | ▲[/table]